Join us for a loteria Night!! Come and join us for a night full of fun, food, prizes and much more!! Enrollment opportunities will be available on-site. March 30, 2023 5:00PM - 8:00PM Leo J. Leo Elementary Cafeteria 1625 Roque Salinas Rd, Mission, TX 78572 We have amazing programs and exceptional schools, be a part of our La Joya ISD Family, NOW enrolling for the 2023 – 2024 school year. ENROLL TODAY and Choose La Joya ISD!!
www.lajoyaisd.com
(956) 323-2545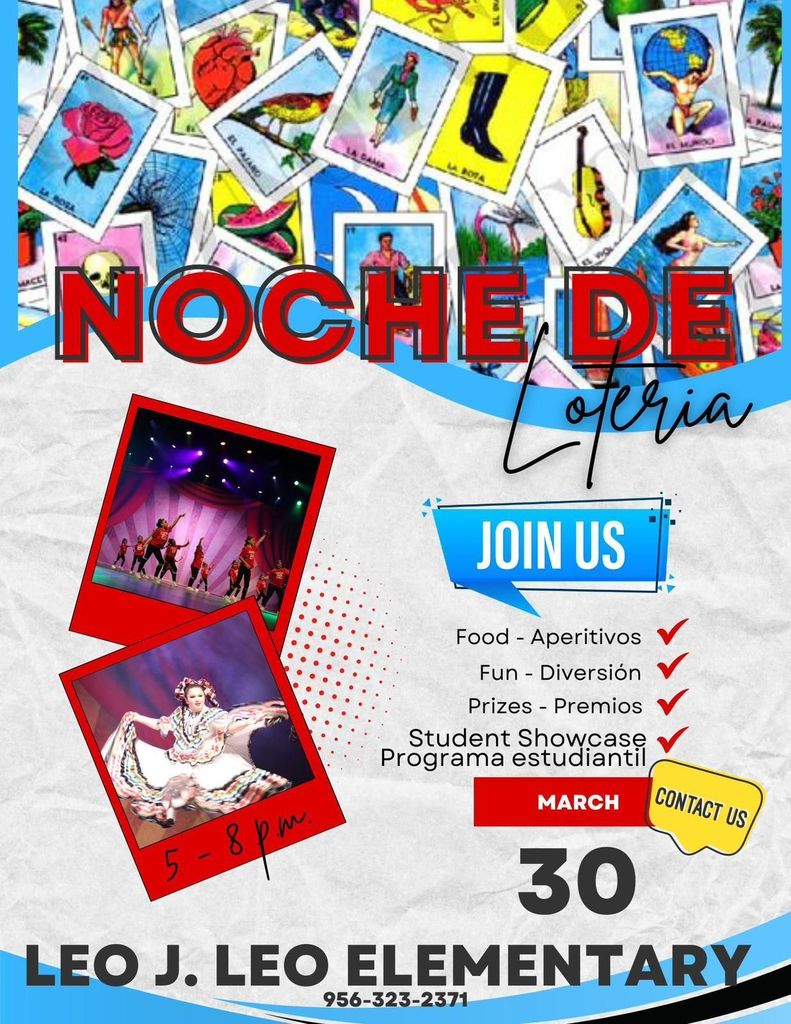 La Joya ISD Family, we hope you had a restful Spring Break! Don't forget, classes resume Monday, March 20. ********* Familia de La Joya ISD, ¡Esperamos que hayan tenido unas vacaciones de primavera fenomenales! No olviden, las clases se reanudan el lunes 20 de marzo.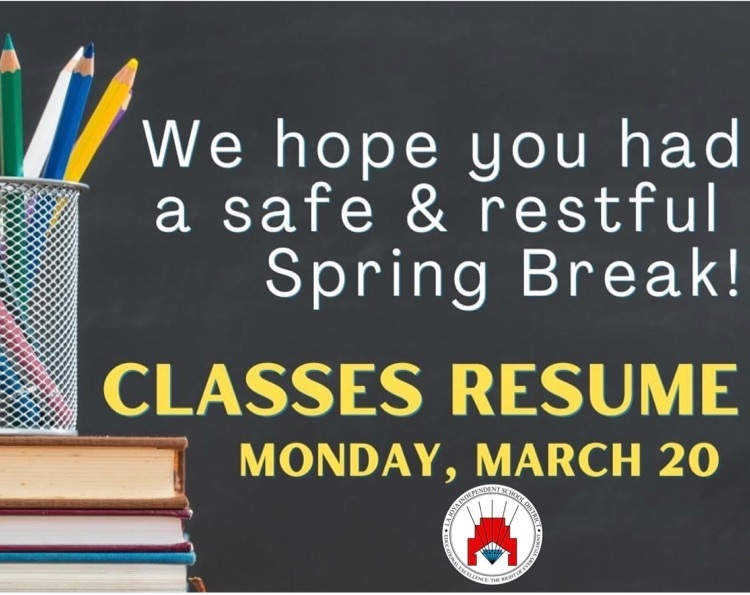 La Joya ISD Family don't forget! It's time to spring forward and move up your clock by 1 hour before you go to bed today. Have a safe Spring Break!!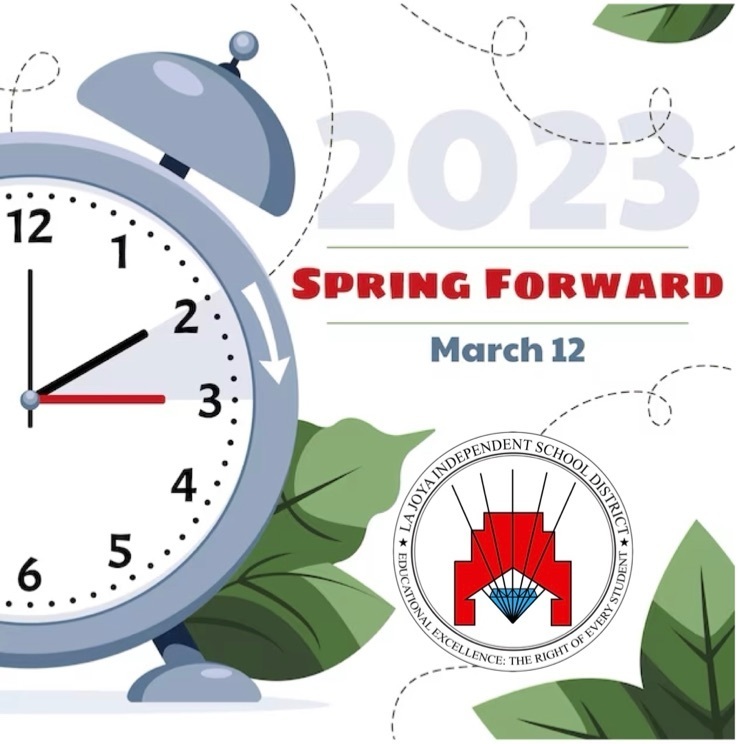 Congratulations to our La Joya Juarez-Lincoln High School Husky Baseball Team for their wins today. 4-3 vs La Joya High and 8-6 vs Mission High @ the La Joya ISD Baseball Tournament. great job Go Huskies!! 🐾 #LJISDTraditionOfExcellence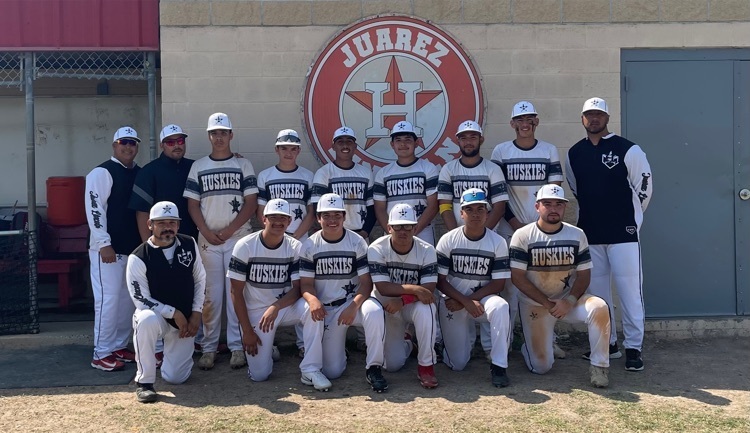 Congratulations to our La Joya Juarez-Lincoln High School Husky Powerlifter Caleb Moreno who placed 5th (114lb class)at the THSPA Region Championships in Edinburg today. Caleb has qualified for the State Powerlifting Meet Mar 24-25 in Abilene, Tx. Good luck in state Caleb!! Go Huskies!! 🐾 #LJISDTraditionOfExcellence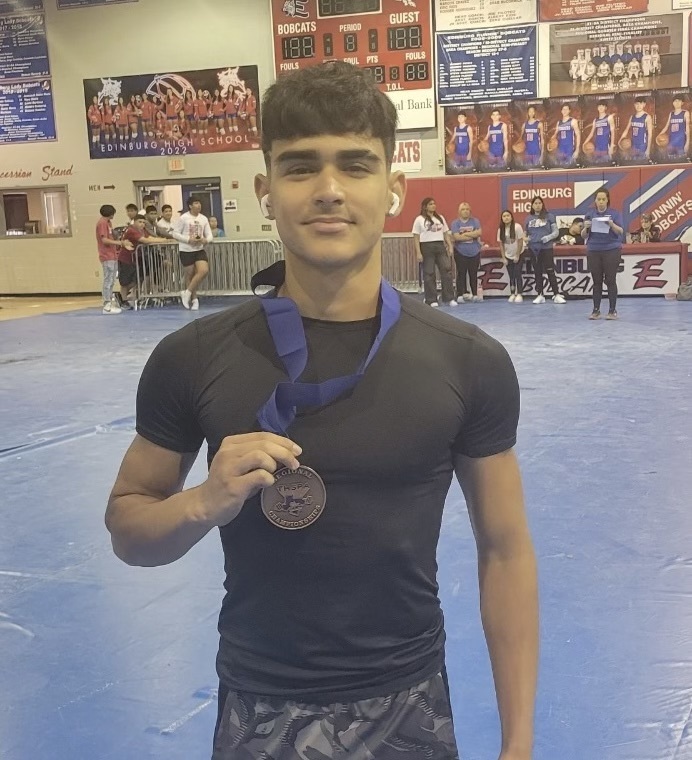 La Joya ISD Educational Excellence Foundation is dedicated to supporting, enhancing, and promoting excellent educational opportunities, programs, and incentives for students and teachers of La Joya ISD that are unique and innovative. Today, La Joya ISD Educational Excellence Foundation awarded 3 classroom grants to the following teachers: Academy of Health Science Professions & STEM: Waleed Ebrahim - La Joya High School: Amylyn Borja-Freese - John F. Kennedy Elementary: Rita Saenz Congratulations to La Joya ISD Educational Foundation grant winners!!! #LJISDTowardSuccess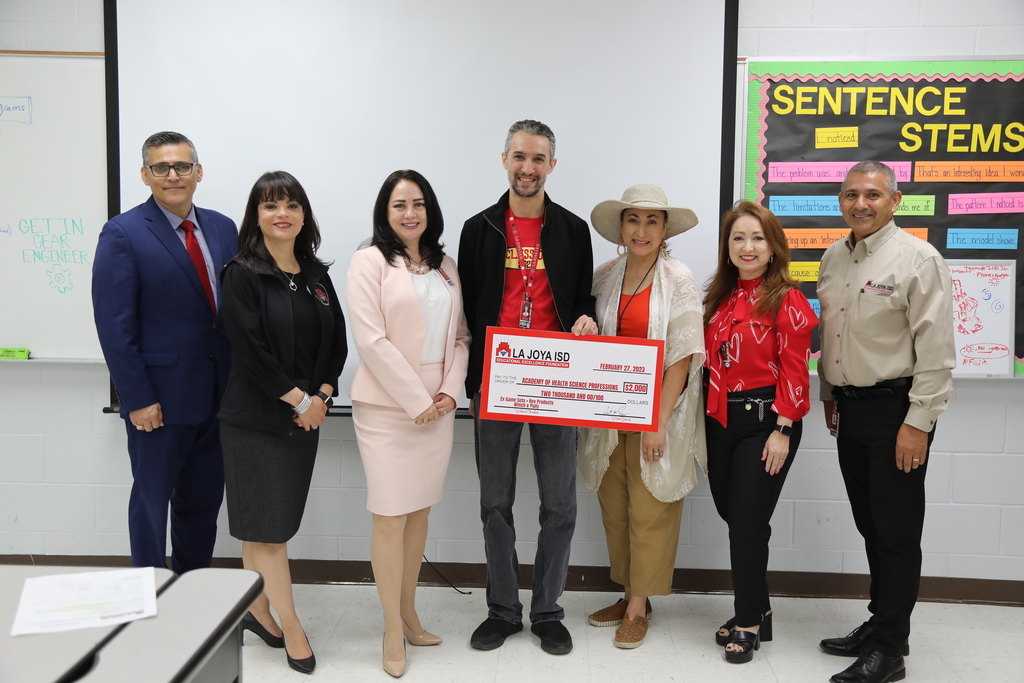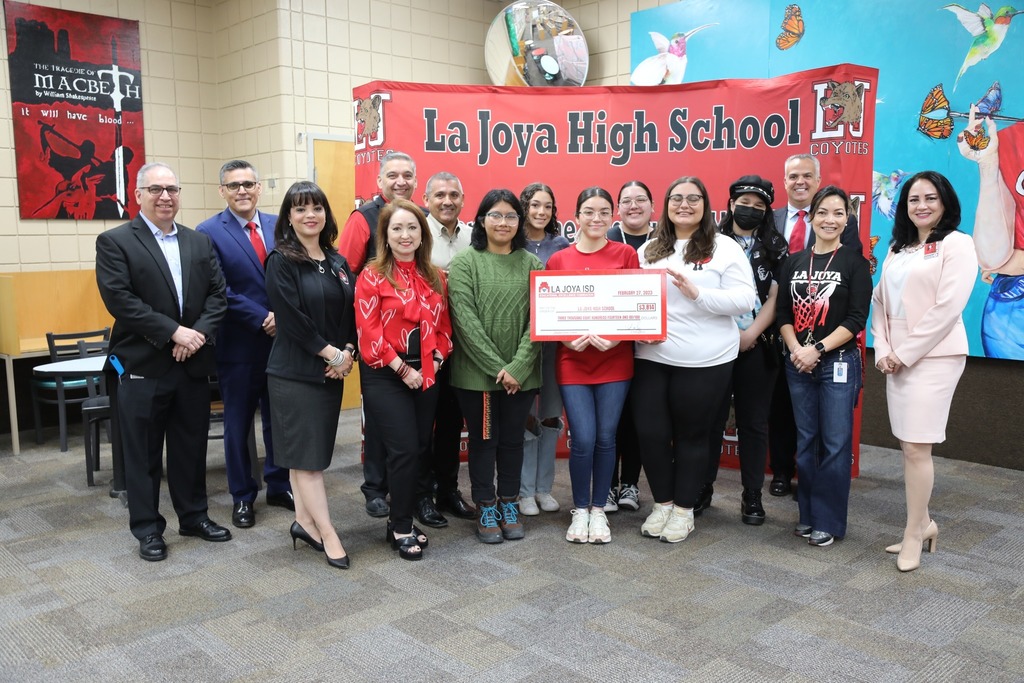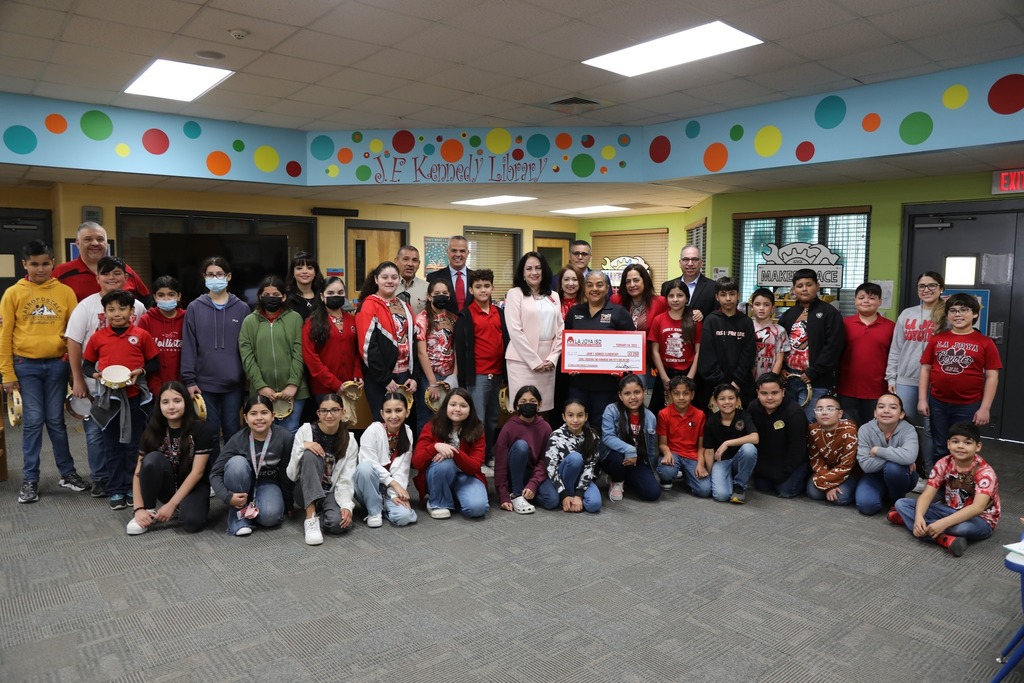 La Joya ISD will observe spring break from March 13-17. Classes will resume their normal schedule on Monday, March 20. Administrative offices and all campuses will be closed Monday through Friday, March 13-17. ************************************* La Joya ISD observará las vacaciones de primavera del 13 al 17 de marzo. Las clases reanudarán su horario normal el lunes 20 de marzo. Las oficinas administrativas y todas las escuelas estarán cerradas de lunes a viernes, del 13 al 17 de marzo.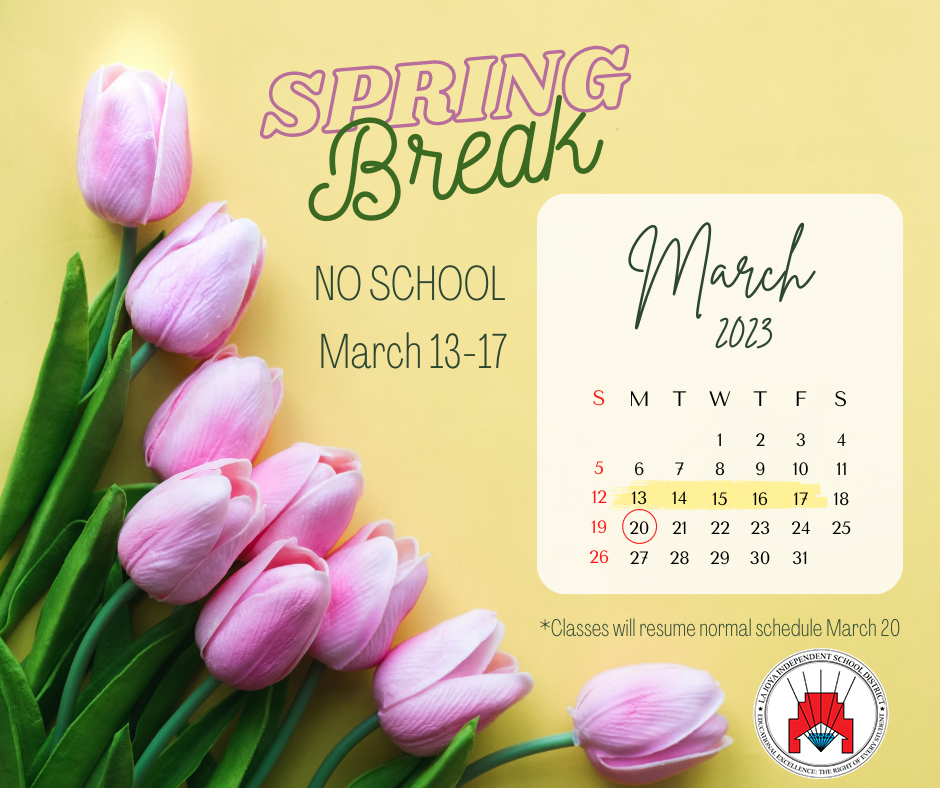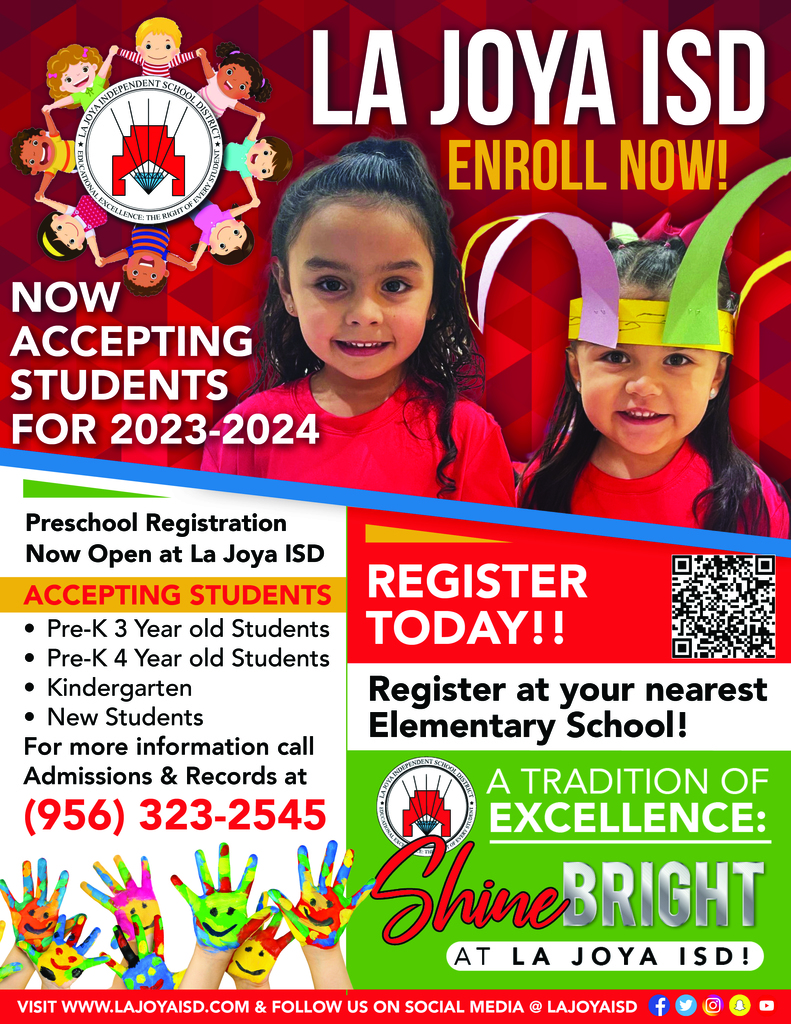 The best Social Workers are at La Joya ISD!! Happy National School Social Work Week to our amazing Social Workers who ensure our students SHINE BRIGHT at La Joya ISD!! #LJISDTraditionOfExcellence #WeRise2023 #SSWWeek2023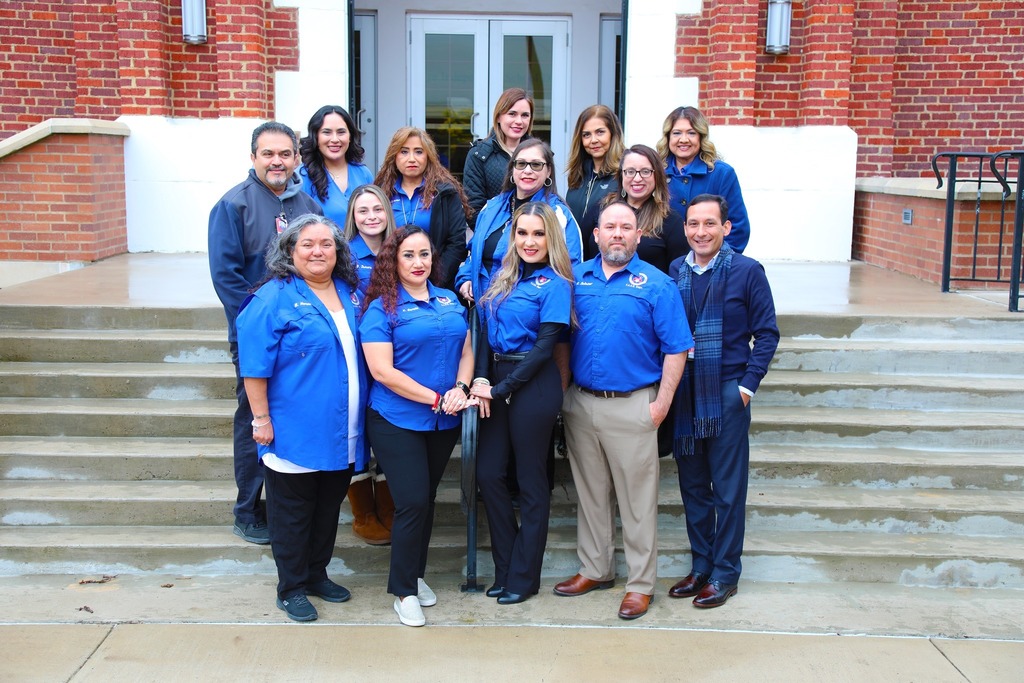 Join us for our 2023 Elementary Music Festival featuring 245 4th and 5th graders representing La Joya ISD's 22 elementary campuses. This year we are having a Latin Music Throwback. Don't miss out! #LJISDTraditionOfExcellence #LJISDFineArts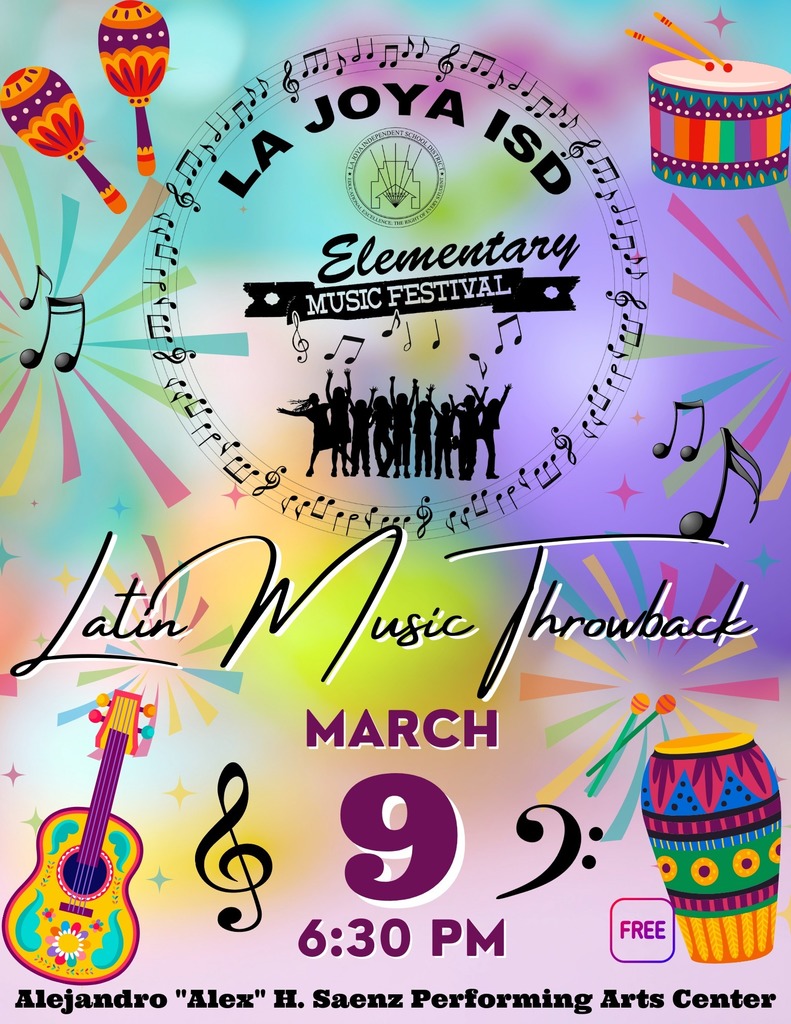 La Joya ISD Celebrates School Social Work Week - March 5-11, 2023 ​ La Joya ISD and the School Social Work Association of America is proud to promote National School Social Work Week, held the first full calendar week of March (Sunday - Saturday). We celebrate the much-deserved recognition for the vital role that our School Social Workers provide to students, administrators, teachers, educators, parents, and the community! ​ The theme for National School Social Work Week 2023 is "We Rise." School Social Workers rise up - supporting their students, families, and school communities. School Social Workers rise to share hope. They rise to listen and understand. They rise to challenge inequities. They rise to support all students.They rise to ensure our district SHINES BRIGHT. Enjoy and hope you have a Happy School Social Work Week!!! ​ #WeRise2023 #SSWWeek2023 #LJISDTraditionOfExcellence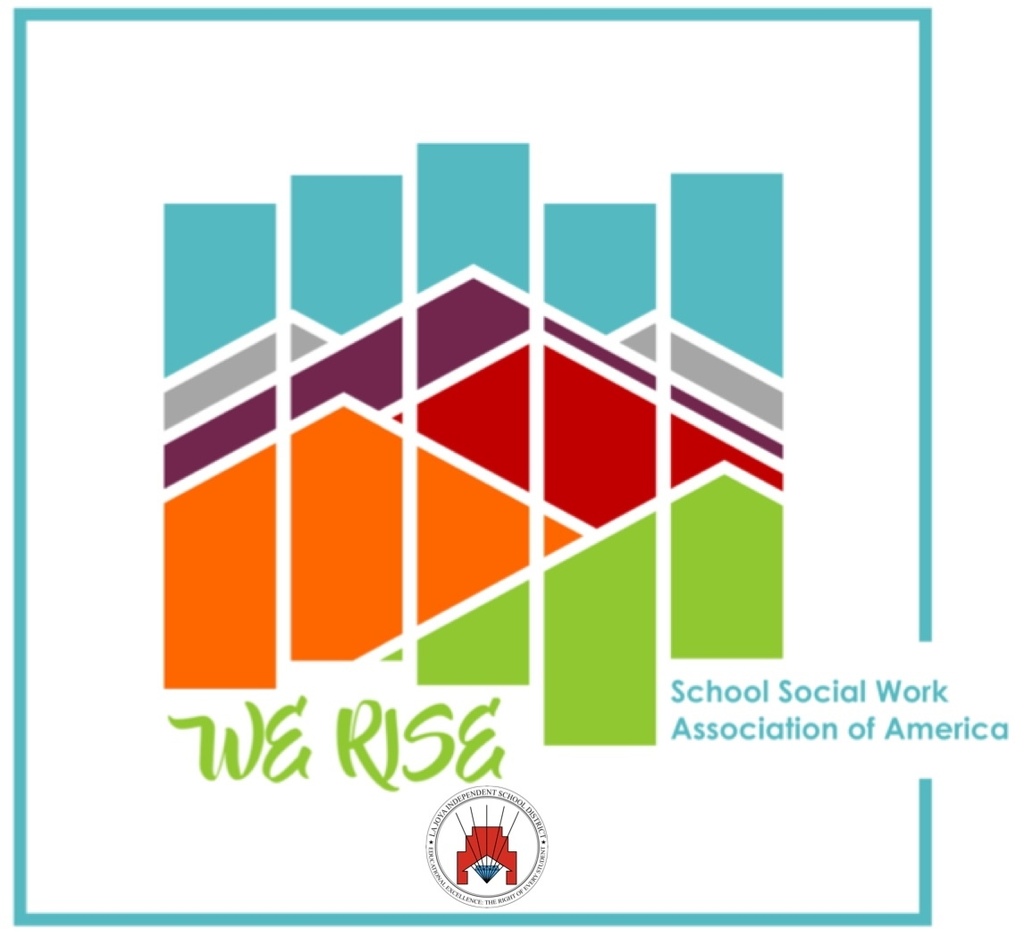 Join us in celebrating #NSBW23 March 6-10 to highlight the importance of #schoolbreakfast and the critical role school nutrition professionals play in helping children succeed in and out of the classroom. Studies show that students who eat #schoolbreakfast reach higher levels of achievement in math and reading, score higher on standardized tests and have better concentration and memory. Let's ensure our students have school breakfast. #BreakfastBuilders #DigIn2SchoolBreakfast #LJISDTraditionOfExcellence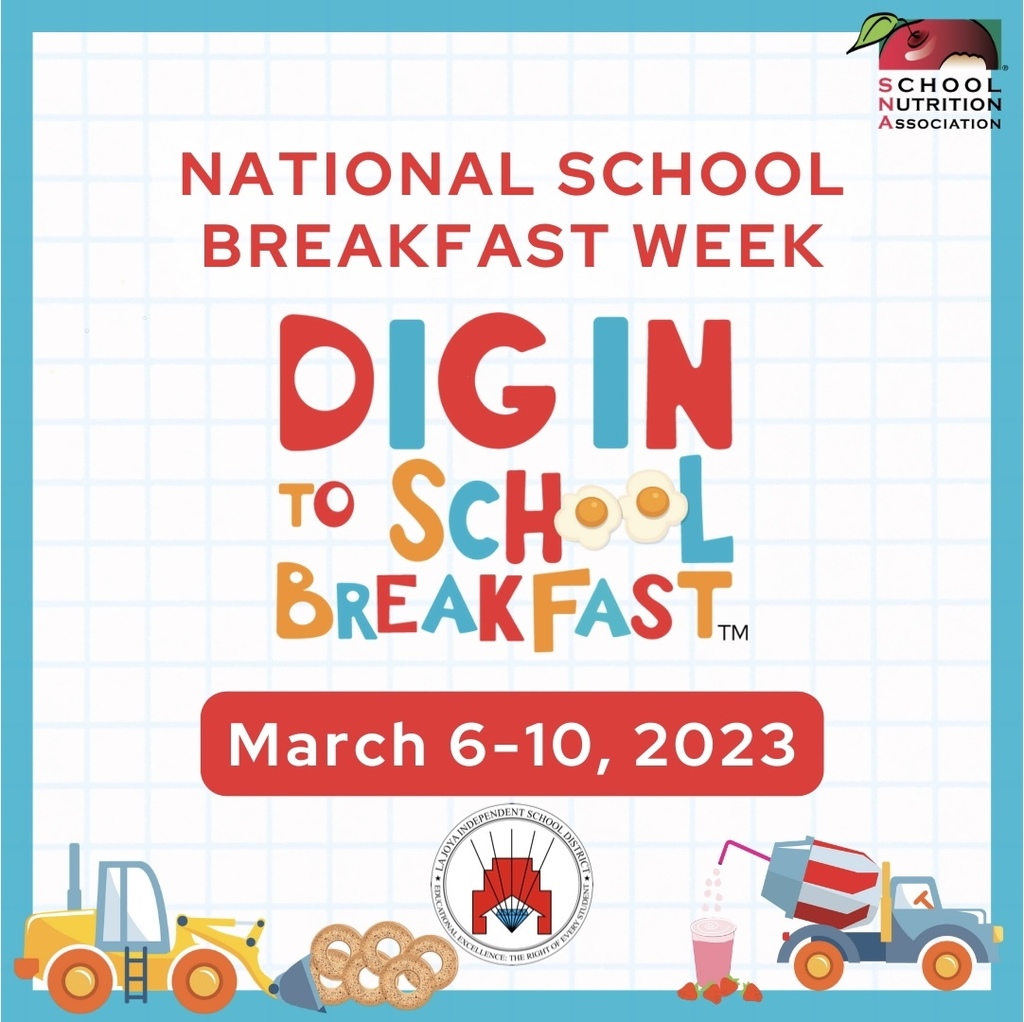 Congratulations to our Jimmy Carter TAFE Redwolves for advancing to the National TAFE Competition! We are extremely proud of all our students, great job everyone! Overall, seven TAFE members will be advancing to Nationals! 🤩🎉🎊 #CarterPride #GoRedWolves 🏅Jared Mora 🏅Adamaris Ochoa 🏅Itzel Tovar 🏅Jessica Virrey 🏅Mariana Castillo 🏅Nayeli Villarreal 🏅Evanny Treviño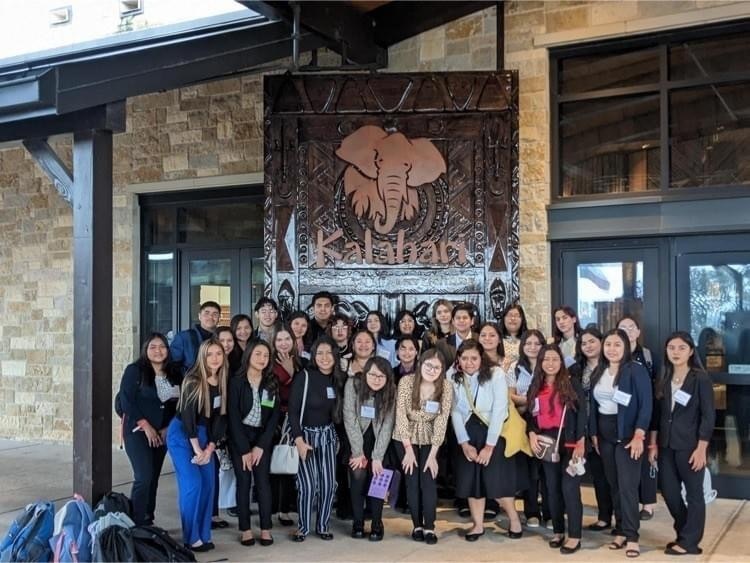 March 4th is Maintenance Worker Appreciation Day, an opportunity to thank the dedicated La Joya ISD employees who keep our schools, libraries, gymnasiums and offices running smoothly. Maintenance workers, who include plumbers, electricians, HVAC technicians, carpenters, custodians and groundskeepers. We also extend our appreciation to the paraprofessionals employed in the department. Maintenance department employees fix and maintain facilities, machines and mechanical equipment. They often carry out many different tasks in a single day. They could work at any number of indoor and outdoor locations, including in less-than-ideal weather conditions such as extreme cold or heat. Take a moment to express gratitude to all who ensure our buildings are safe and in working order!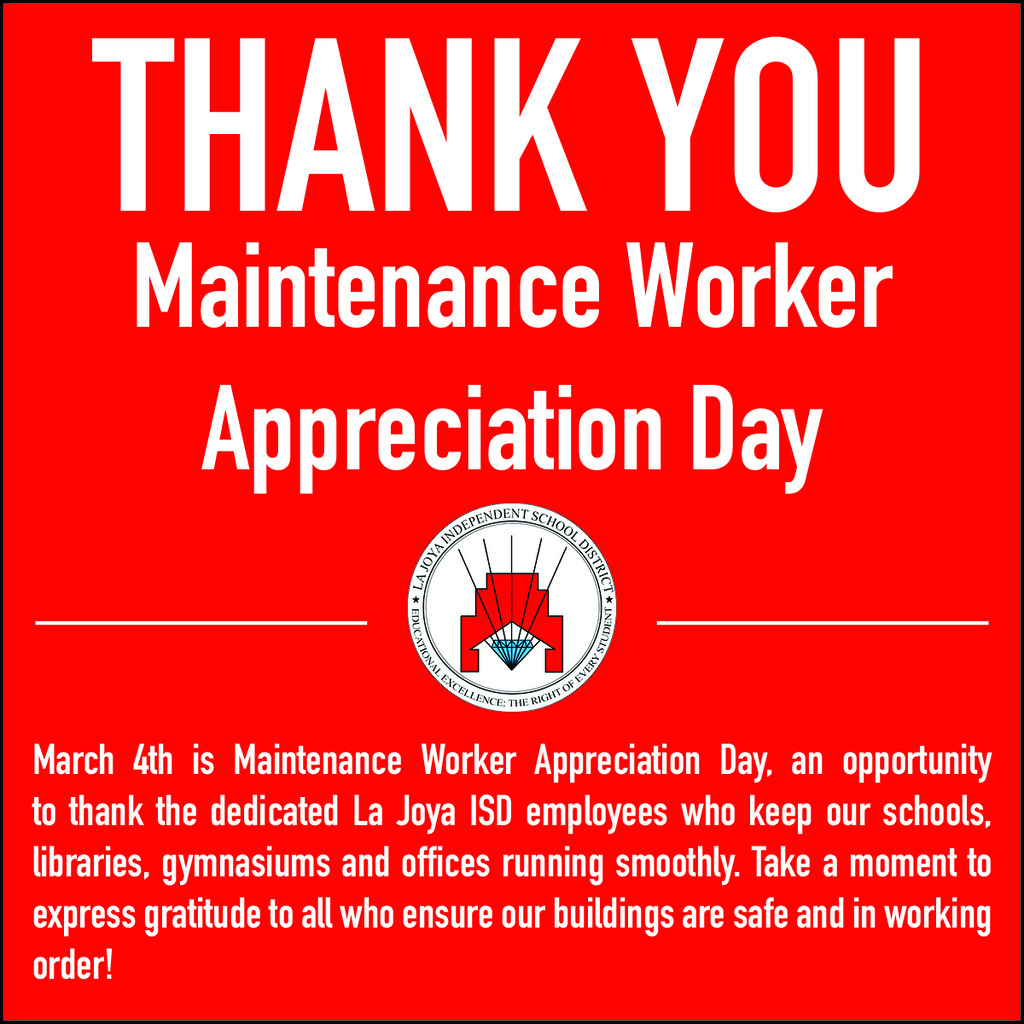 La Joya ISD Students Recognized for 50,000+ Acts of Kindness Students, faculty, and administrators at La Joya ISD have been honored by EduGuide, a national non-profit, for extraordinary steps to support their school community. La Joya students at four high schools that participate in EduGuide's online curriculum have now completed more than 50,000 acts of mentoring, advising, and encouragement called EduGuide Challenges. Through these challenges, students learn practical social, educational, and career skills in a hands-on way that benefits both the student and those they choose to help. Research shows that the more EduGuide activities students complete, the more their grades and test scores tend to improve.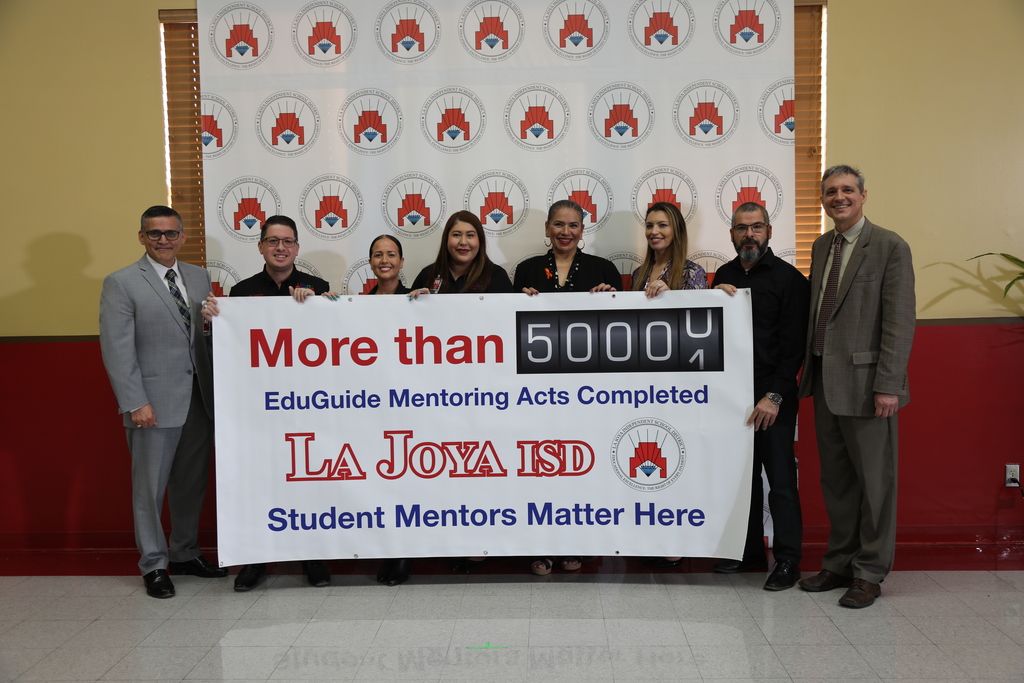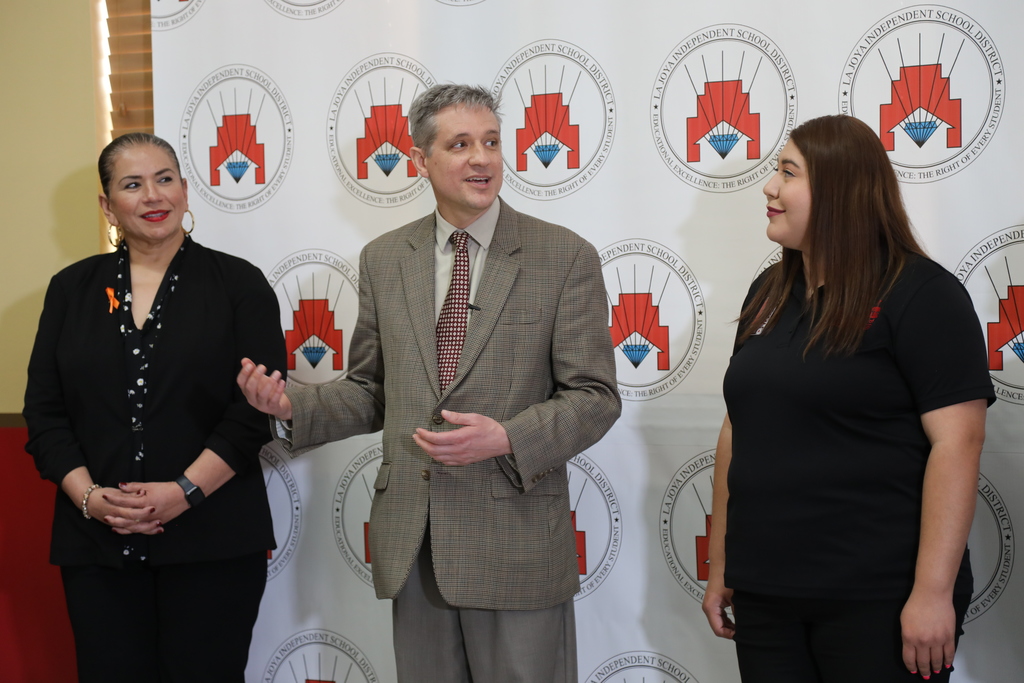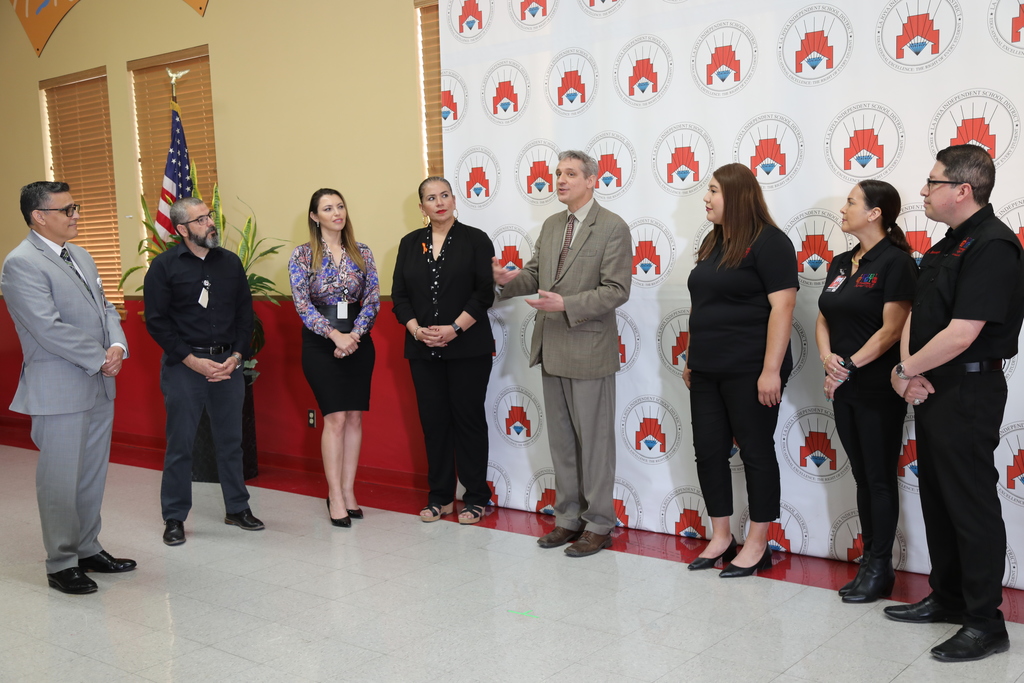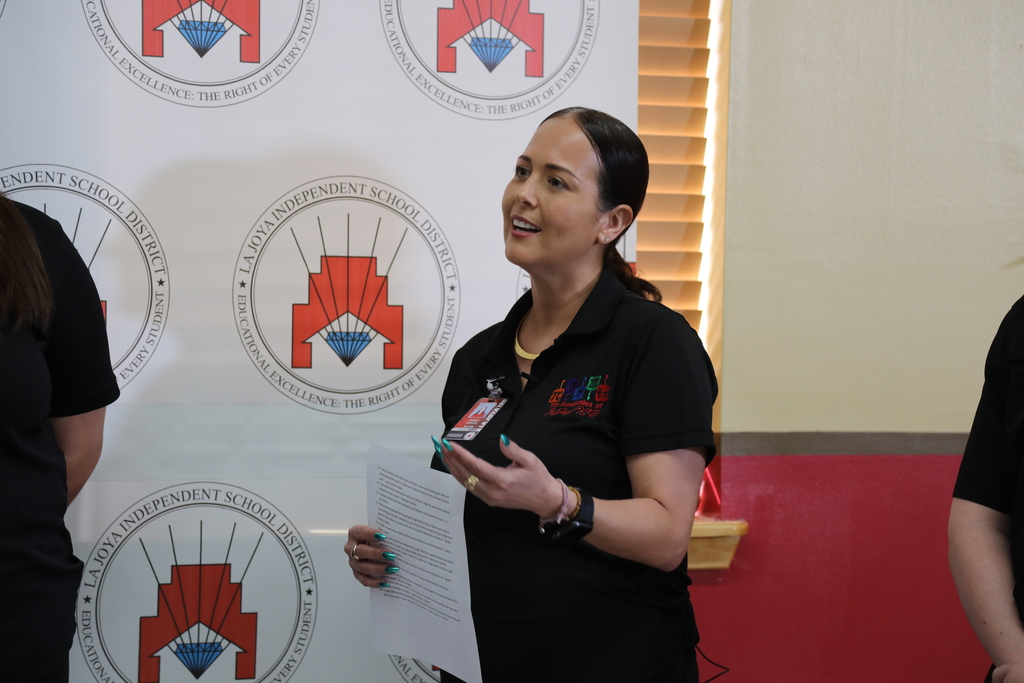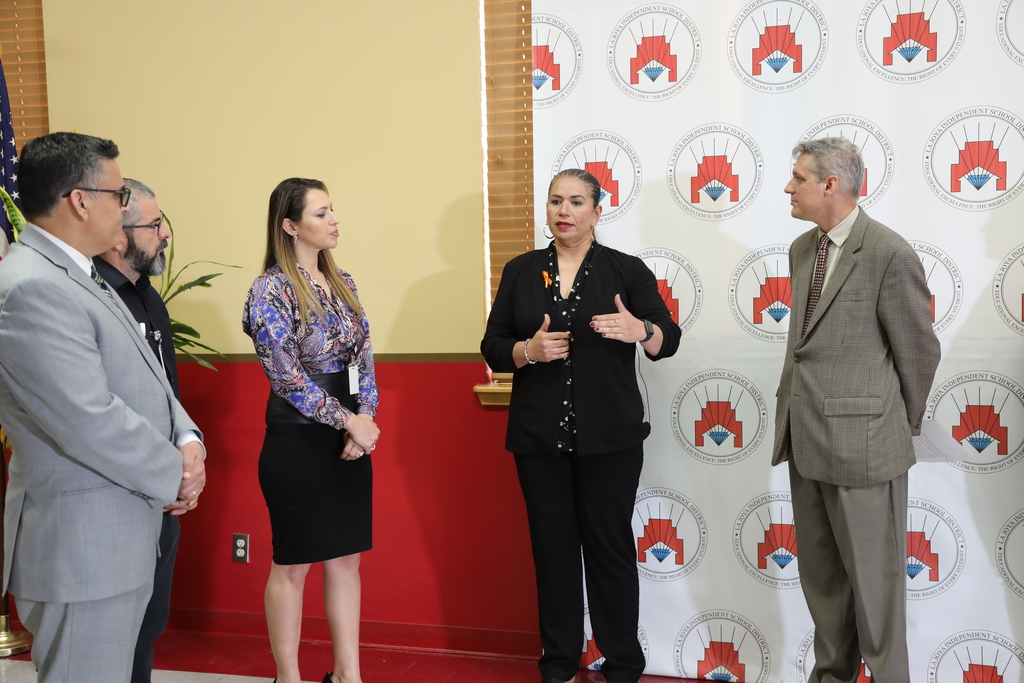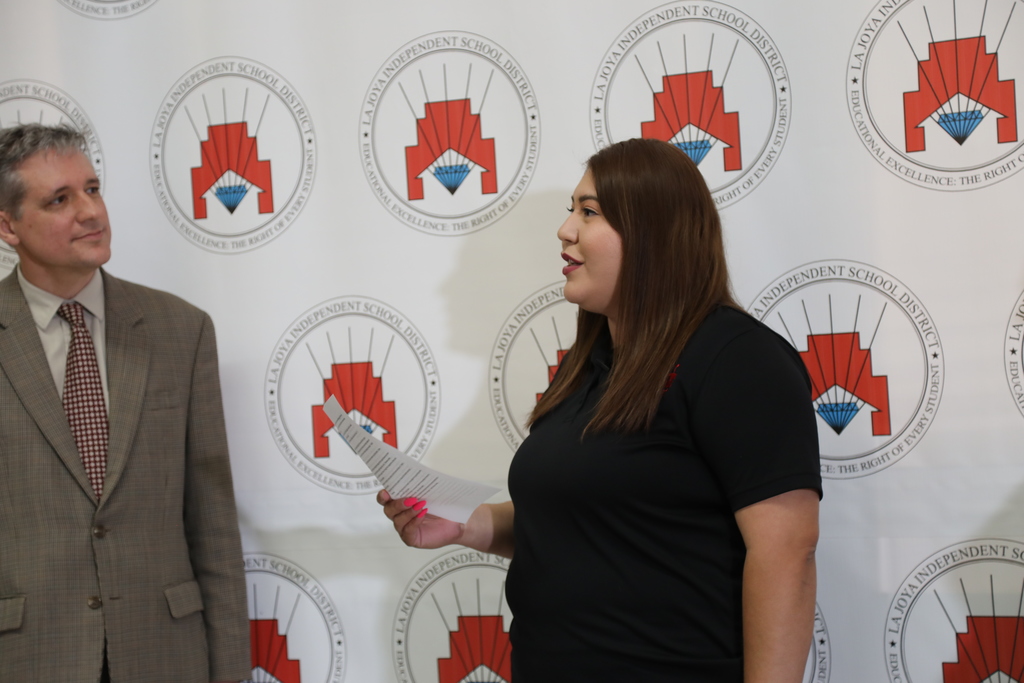 ⏰ Friendly Reminder! NO CLASSES tomorrow Friday, March 3. We will be having an Inservice Day for staff. Classes will resume on Monday, March 6, 2023. #LJISDTraditionOfExcellence

Join us at our La Joya ISD Spring Literacy Tertulia! March 7, 2023 from 4:30pm - 6:30pm at Dr. Javier Saenz Middle School gym. Free books, read aloud, door prices and much more, see you there!!! #LJISDTraditionOfExcellence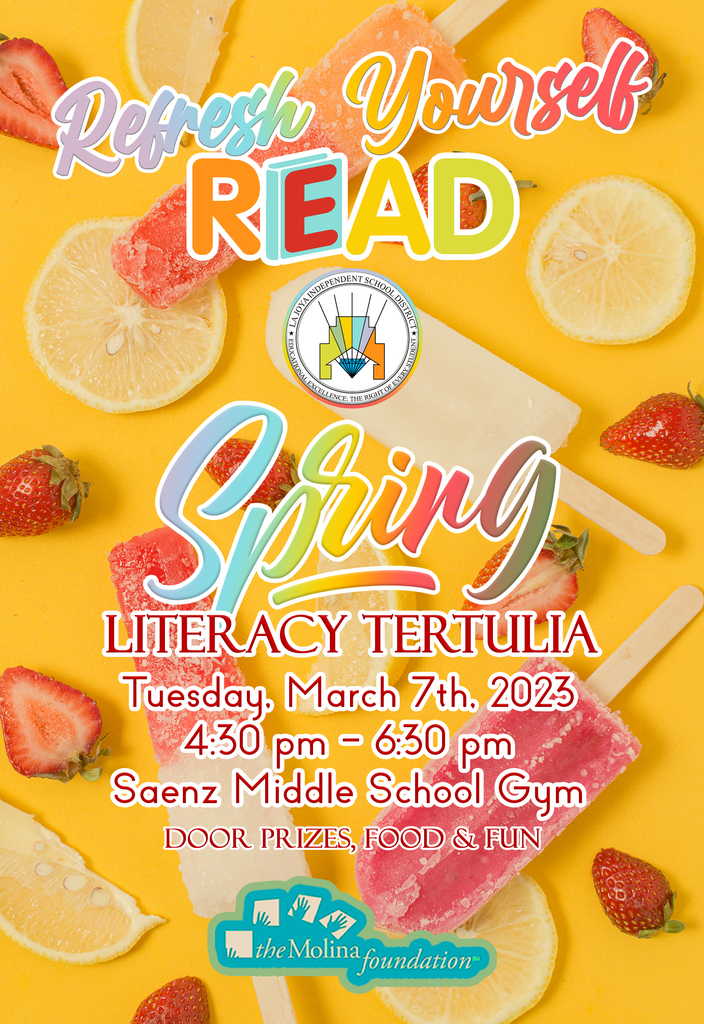 La Joya ISD Celebrates Texas Public Schools Week March 6 - March 10. Here for The Kids!! Join Us for Open House! Elementary Schools - Monday, March 6th @ 5:30PM - 7:00PM High Schools -Tuesday, March 7th @ 5:30PM - 7:00PM Middle Schools -Thursday, March 9th @ 5:30PM - 7:00PM #LJISDTraditionOfExcellence #TexasPublicSchoolProud #TPSW23 #HerefortheKids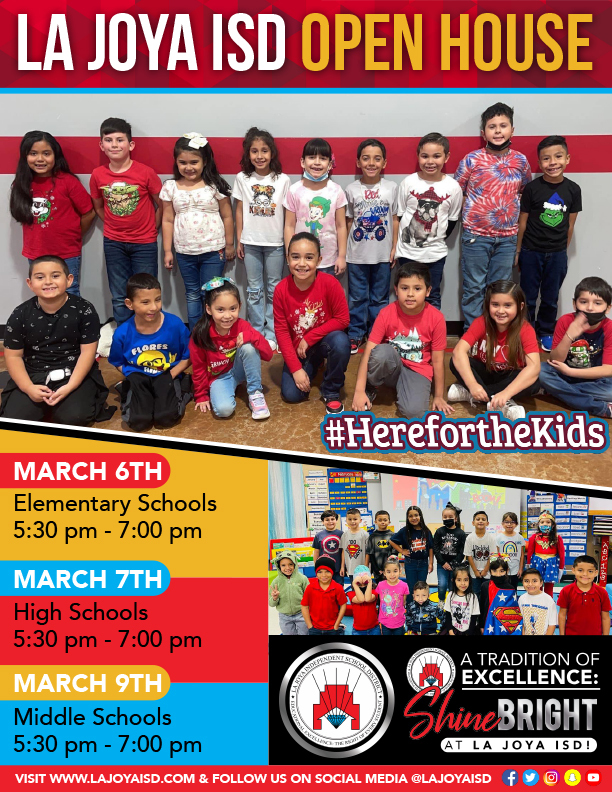 Congrats to the La Joya Palmview High School Lobo Drumline and Winterguard for a great showing this weekend at two different locations across Texas! Our Lobo Drumline placed 3rd at the TCGC Concert A contest at Pasadena HS against some very tough groups. The lovely Winterguard also placed 3rd at the TECA SRA Regional at Valley View HS. After being promoted just recently they did an amazing g job today! Congrats Lobos and their directors Mr. Jacob Banda, Mr. Adrian Cuellar, Mrs. Anna Hernandez, Mr. Diego Hernandez for all their hard work. Go Lobos!!! #LJISDTraditionOfExcellence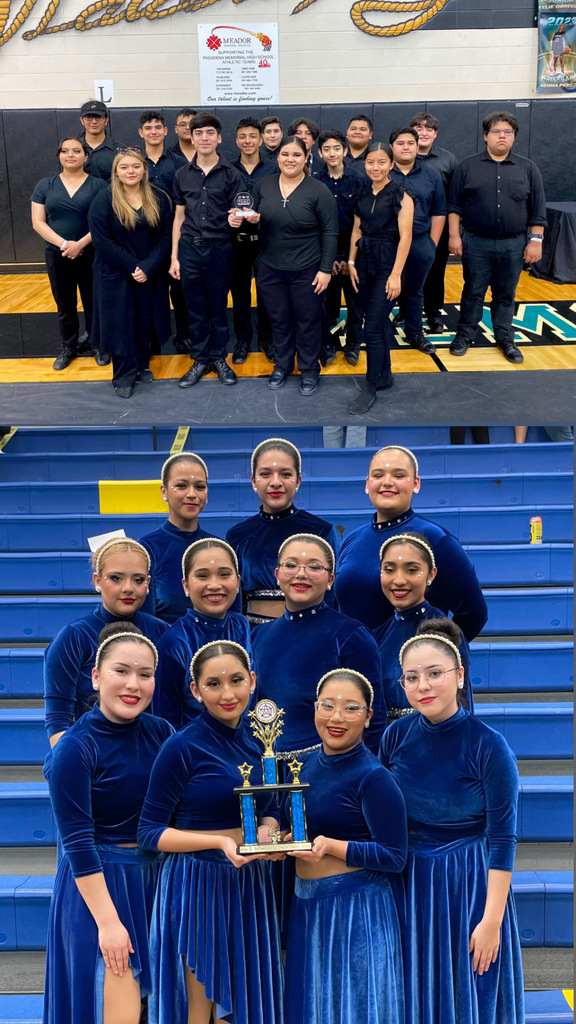 Download the new app for La Joya ISD! 

Stay updated with the latest La Joya ISD news, events, and notifications. It's everything La Joya ISD, in your pocket. Download for Android
https://bit.ly/3FCgCJk

Download for iPhone
https://apple.co/3FEVPF2