Office of Admissions & Records
Romel Castro
Coordinator
Mary Garza
Secretary
Eusebio Flores
Records Management Clerk
Address:
201 S. Leo Ave.
La Joya TX 78560
Phone:
956.323.2545
Fax:
956.323.2951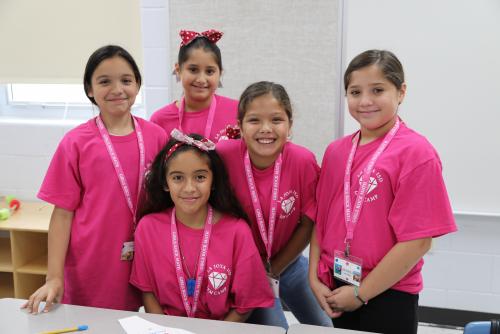 The Office of Admissions and Records is responsible for assisting families and district staff with student enrollment, student attendance and records retention.
Parents/Guardians registering new students can enroll their children at our office or at their attendance zone campus. Families that complete their application online must present the required documents to the campus to finalize the enrollment process.
Enrollment Requirements
Families that request another school must complete an online student transfer form. Students that reside in the district should complete the Intra-District Transfer. Students that reside outside the district should complete the Inter-District Transfer.
All applications received are processed in a timely manner. Notices on student transfer requests are sent via emailed. Student transfers need to be renewed annually.
For assistance with the transfer process, contact your campus attendance office or the office of admissions and records.
The Office of Admissions and Records is also responsible for housing the graduate and inactive student permanent records as well as inactive district-wide records as per the state's records control schedule. Our personnel works closely with universities, colleges, school districts, employment companies, attorney's offices, state and federal government agencies as well as the entire district that requests records.
High School graduate records are kept for two years at each high school before they are sent to the office of Admissions and Records. All other graduate records are stored at our office. Any graduate that needs a certified copy of their high school transcript must come to the Office of Admissions and Records. You must present an ID and there is a fee of $1.00.